Sonny

Design and packaging for a self-conceptualised non-gendered skincare product that aims to open accessibility in the often gender-specific beauty industry.

Expressive custom typography presented on a stark backdrop parallels the sophistication of quality skin cream, crafting a lush selfcare experience.

---
Live And Let Live


Garment design based on the medieval system of merchant law, 'Live and Let Live', which encourages the celebration of diversity by embracing the way other people live and behave, regardless of differences.

Contrasting pieces of lettering are designed to evoke separate responses, whilst still populating the same canvas, indicitave of the way we cohabitate as humans.

---
Dune System

Work-in-progress typeface produced as an experiment in organic type design in Glyphs.

---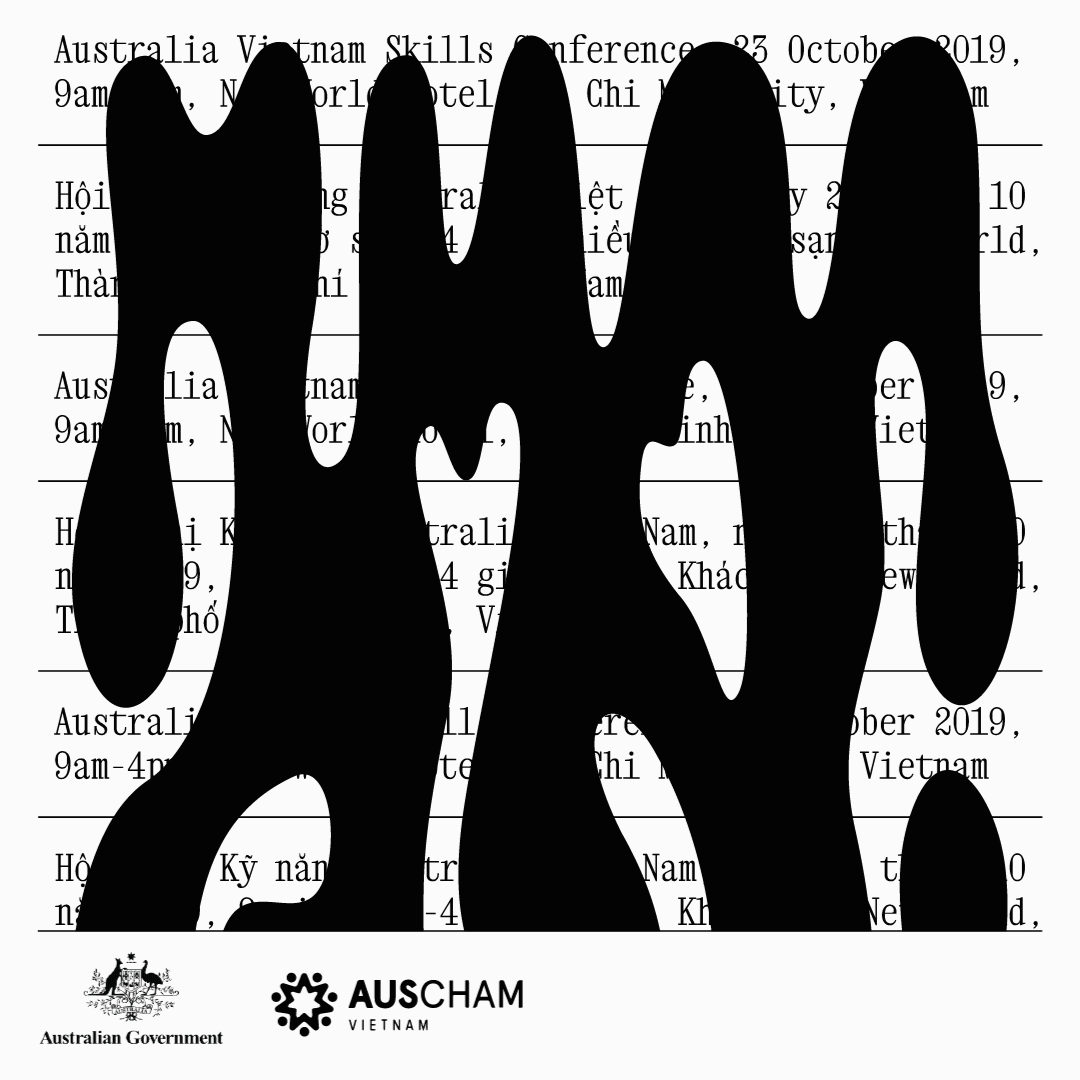 Australia Vietnam Skills Conference

Hypothetical identity for a conference targeted at communicating the value of alternative Vocational Education and Training programs for Vietnamese students and enhancing Australian and Vietnamese governmental collaboration in an ever-evolving and increasingly multicultural education sector.

Custom typography featured draws from Vietnamese wild postings with pronounced and decorative monochromatic type. Secondary type presents key event details and mimics antique ticket stub layouts.


---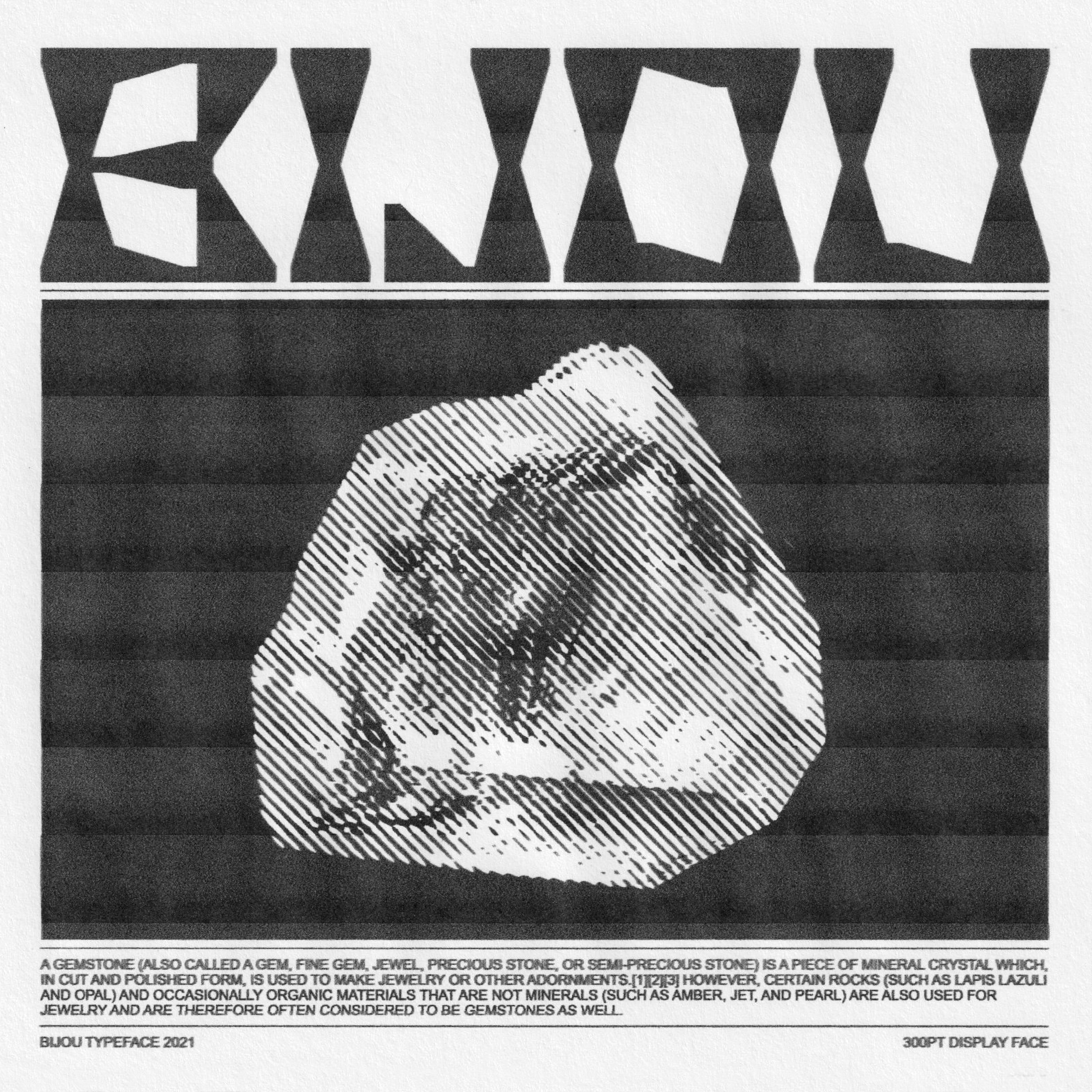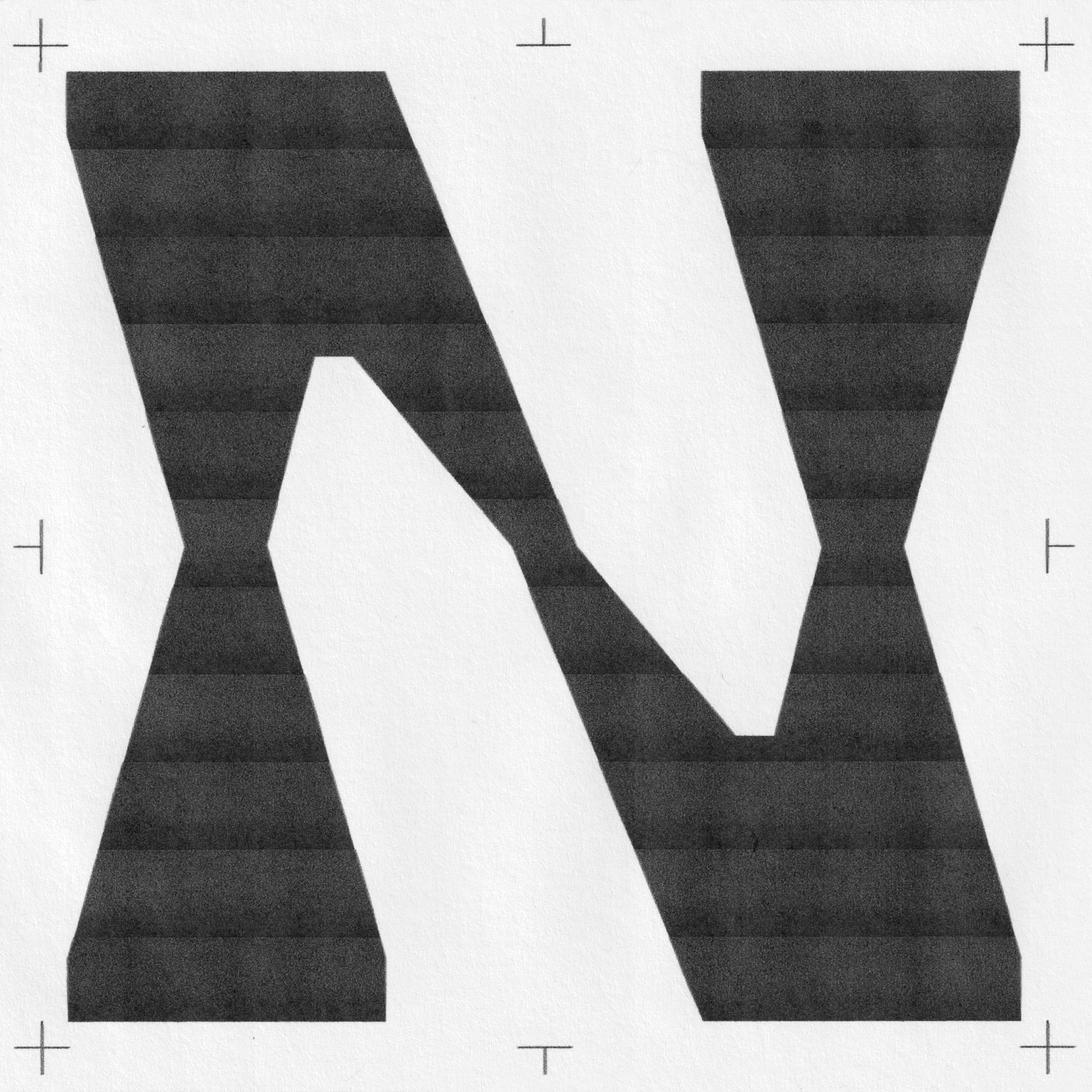 Bijou

Meaning 'jewel' in French, Bijou imitates the sharp cuts of diamonds and other precious gems to produce a boisterous display face intended for use wherever one wishes to concurrently convey both power and fragility.

Built on a simple grid system, Bijou also draws likeness to crude papercut shapes, personifying a state of youthful enthusiasm and unrestrained vigour, while remaining refined and considered in execution.

---
Under The Rug

Poster design juxtaposing totems of the Indigenous Australian Dreamtime's three core worlds (sacred, physical and human) against their rough counterparts in my non-Indigenous culture.

Visual dichotomy highlights the parasitic relationship with material wealth prominent in Western culture that has ultimately driven the exploitation of Indigenous peoples and land for short-term and superficial gain.


---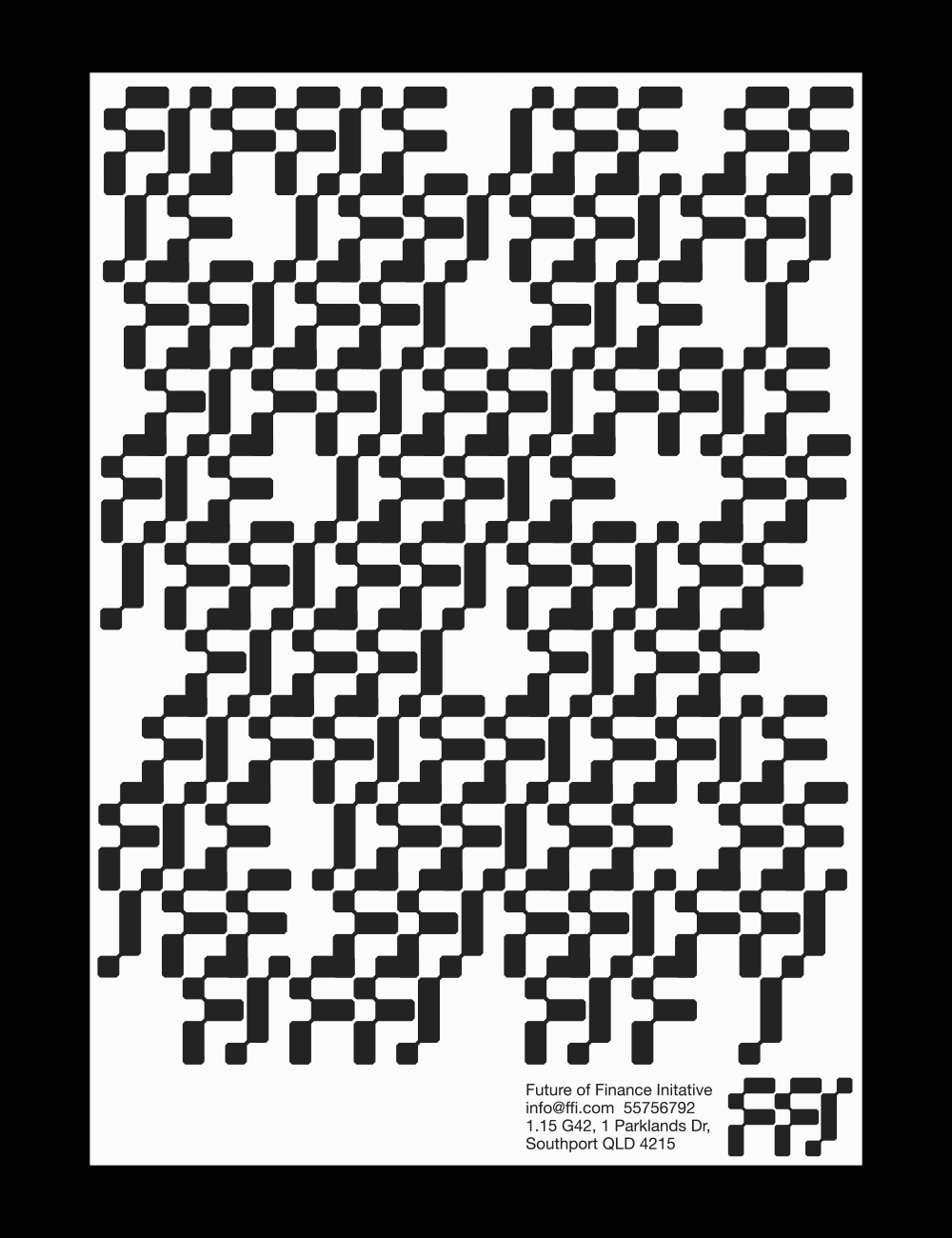 Future Of Finance Initiative

Proposed branding and promotion for Griffith University's Future of Finance Initiative, a student-led organisation existing to advance youth financial knowledge surrounding social impact investment and positive divestment.

A grid-built FFI wordmark is used to create a series of unique and organic patterns which visually represent distinctive and individualised forms of social investment, breaking free from the framework of traditional finance to produce something purposeful.